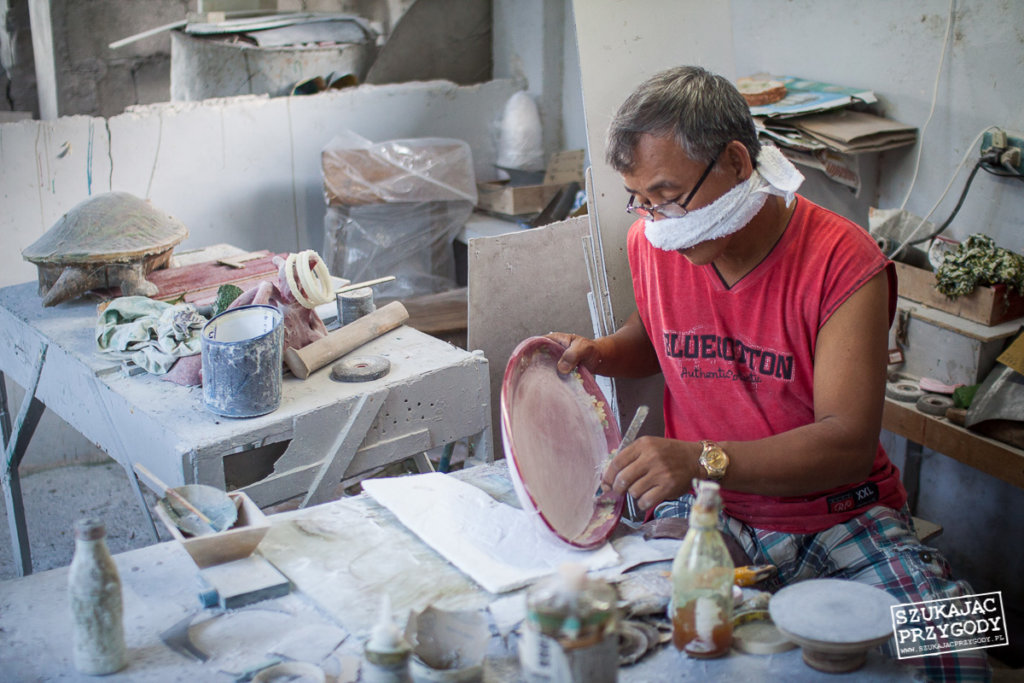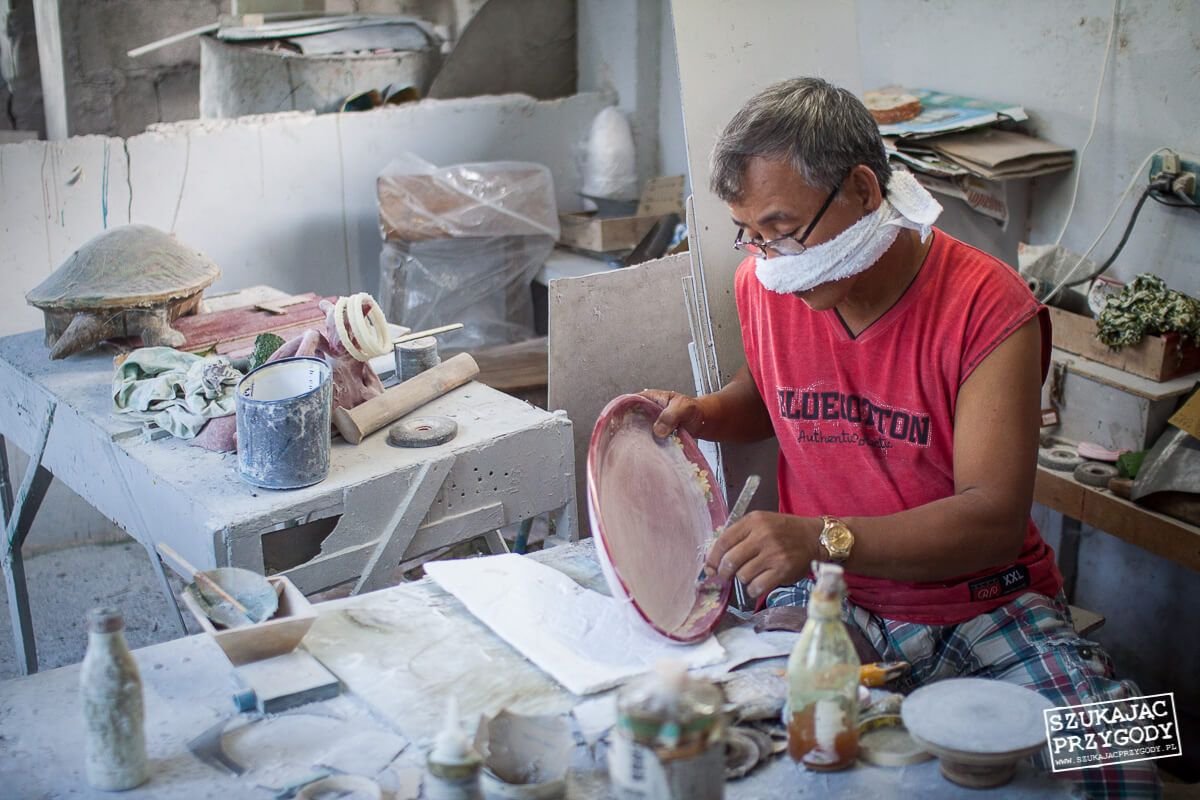 The truth is you may never read about such places in any tourist guide. It is also difficult to find them on the maps and not so many people mention such places generally. I've learnt about one of them by accident, during one of my trips to Valencia (village located at he foot of volcano on Negros Island).
Together with Christine and her family we had meal together when one of Christine's cousins asked in a tone of shyness if it was true I write about interesting places on my blog. Well, that's true 🙂
She said she works for one of precious stones and berg crystals processing factory nearby. They make huge range of boxes, containers and other souvenirs for tourist and sell them on Negros. She also said these products were well known, but for me that was something completely new. Anyway I was totally fascinated listening to her and the way she was talking about the whole process. She was so passionate talking about her job and all of that sounded so promising. Was that real?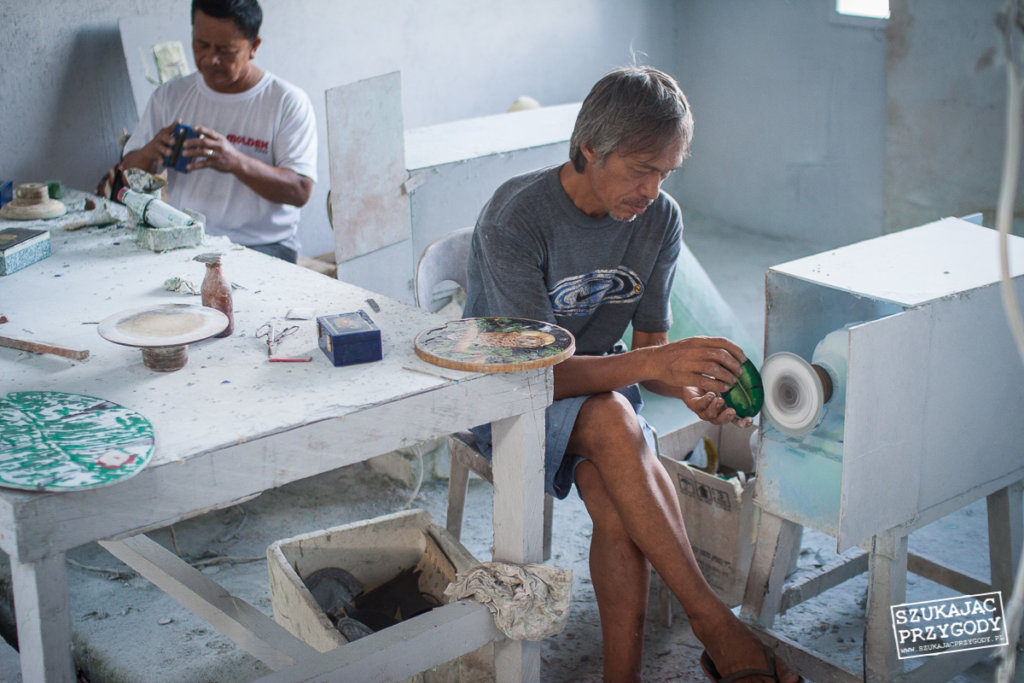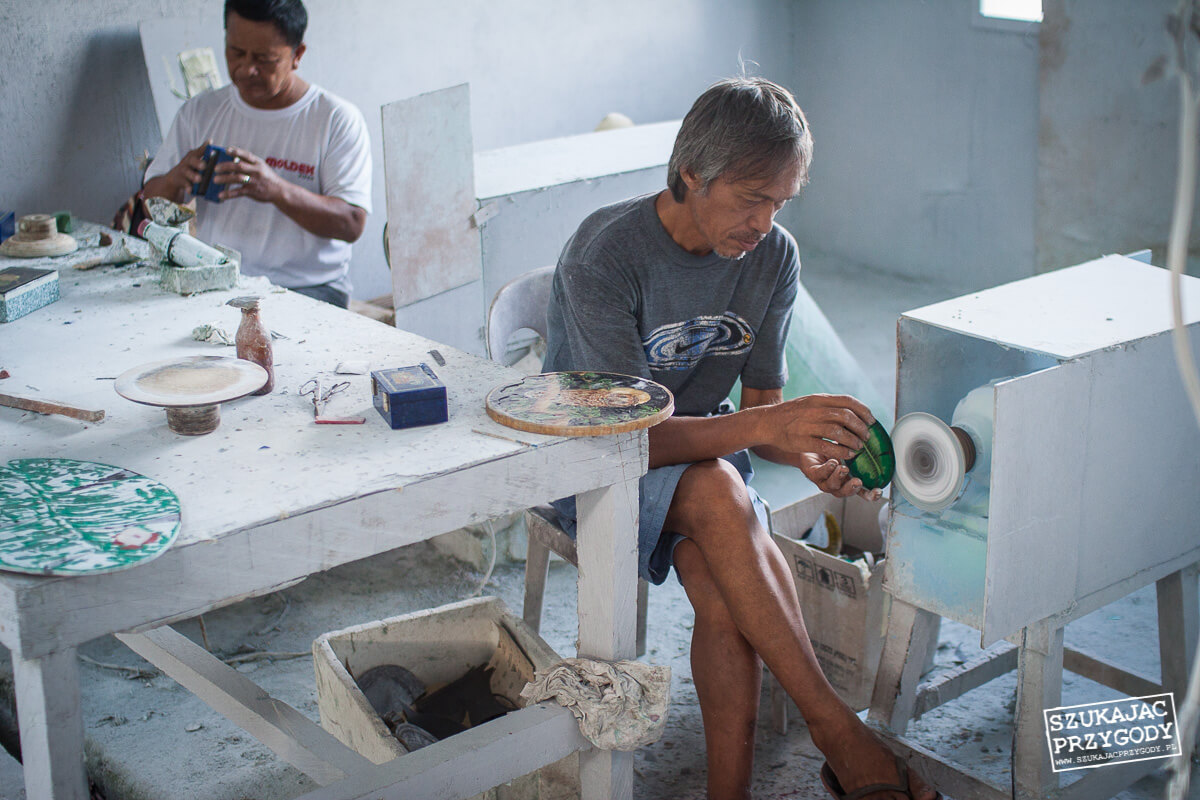 Not waiting long time, only few days later, I was going back to Negros and number one of my "to do list" was visiting the factory. Early in the morning I rented motorbike and together with my girlfriend Christine we headed to Bacong, 15 minutes drive from Dumaguete. By the way – that is also possible to get there by jeepney, dozen or so pesos one way.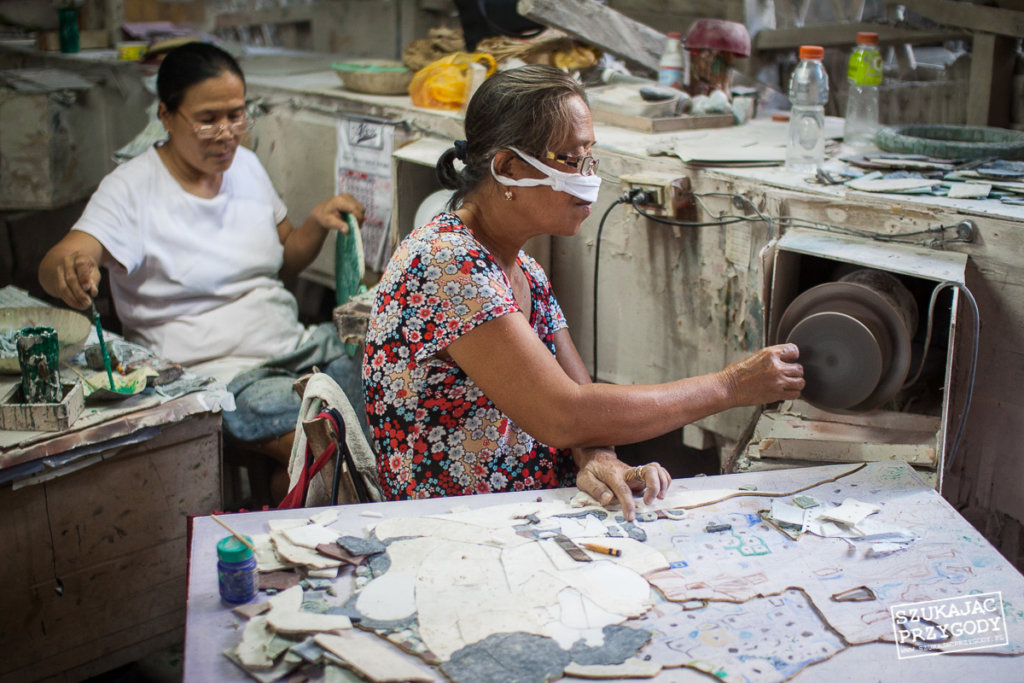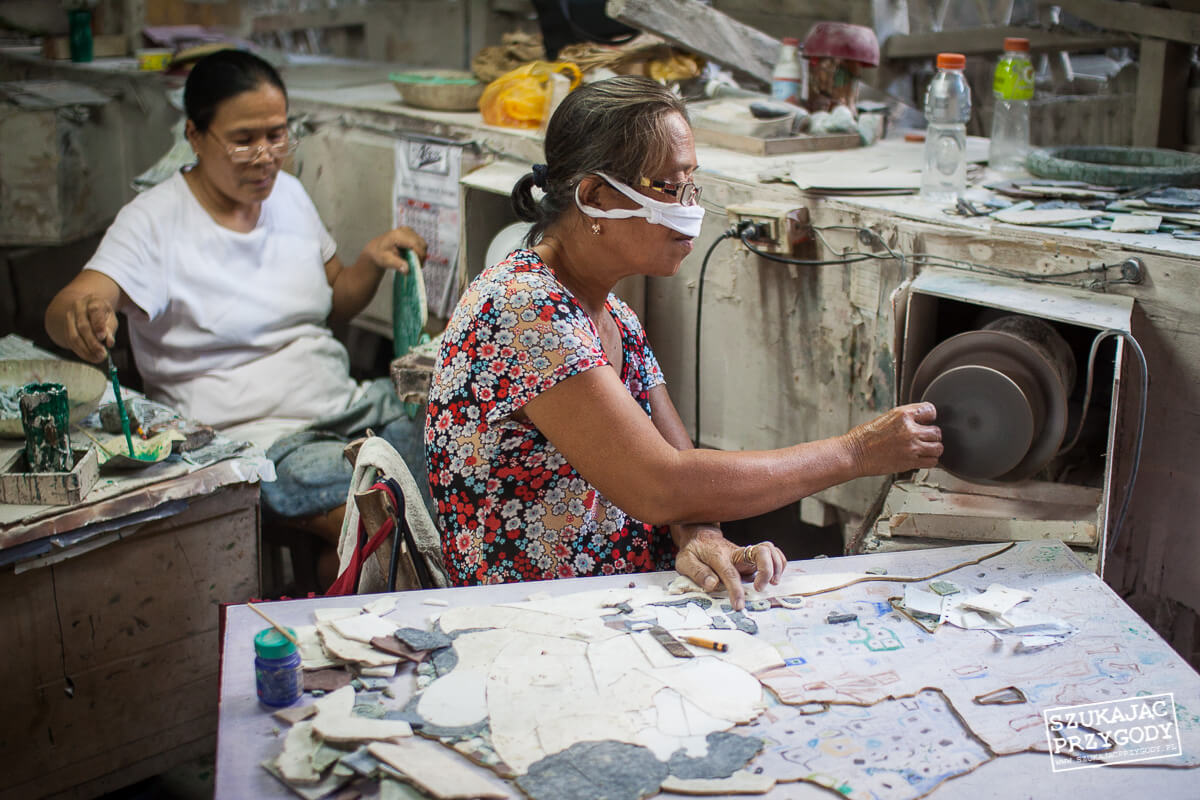 Visiting the store
Christine's cousin welcomed us at the entrance with big smile on her face. She was really happy seeing us there. The store literally looked like different story. There are many places in the Philippines offering number of trinkets and pendants for pennies and most of these places have similar offer, including the one we were visiting. However, in that place I discovered something completely extraordinary! It was outstanding products quality, which knocked me out. I was even more knocked out later, when I learnt the prices, but it is different story.
We spent about 20 minutes in the store learning a lot from women working there. They have deep knowledge about what they sell, describe each stone and the way all the products were made. That was completely new for me, I was not interested in berg crystals so far and all these names like jadeite, agate, onyx and so on were strange until I checked all of them in the internet later on.
It seems you can find everything in that store: from simple pendants, 300 pesos per piece to complete tableware of the value of the car!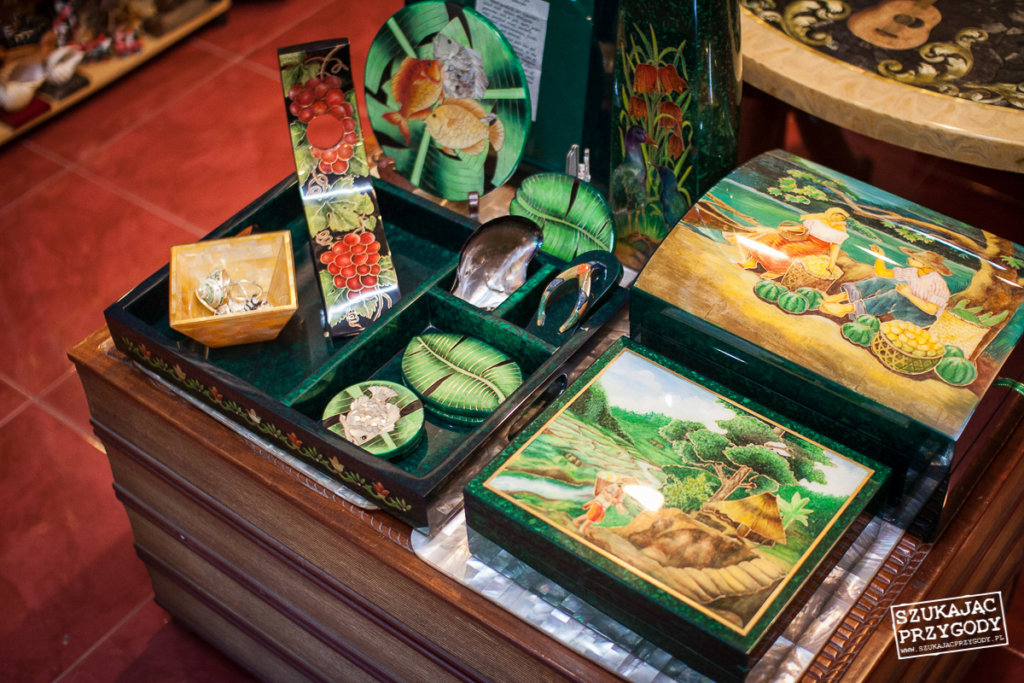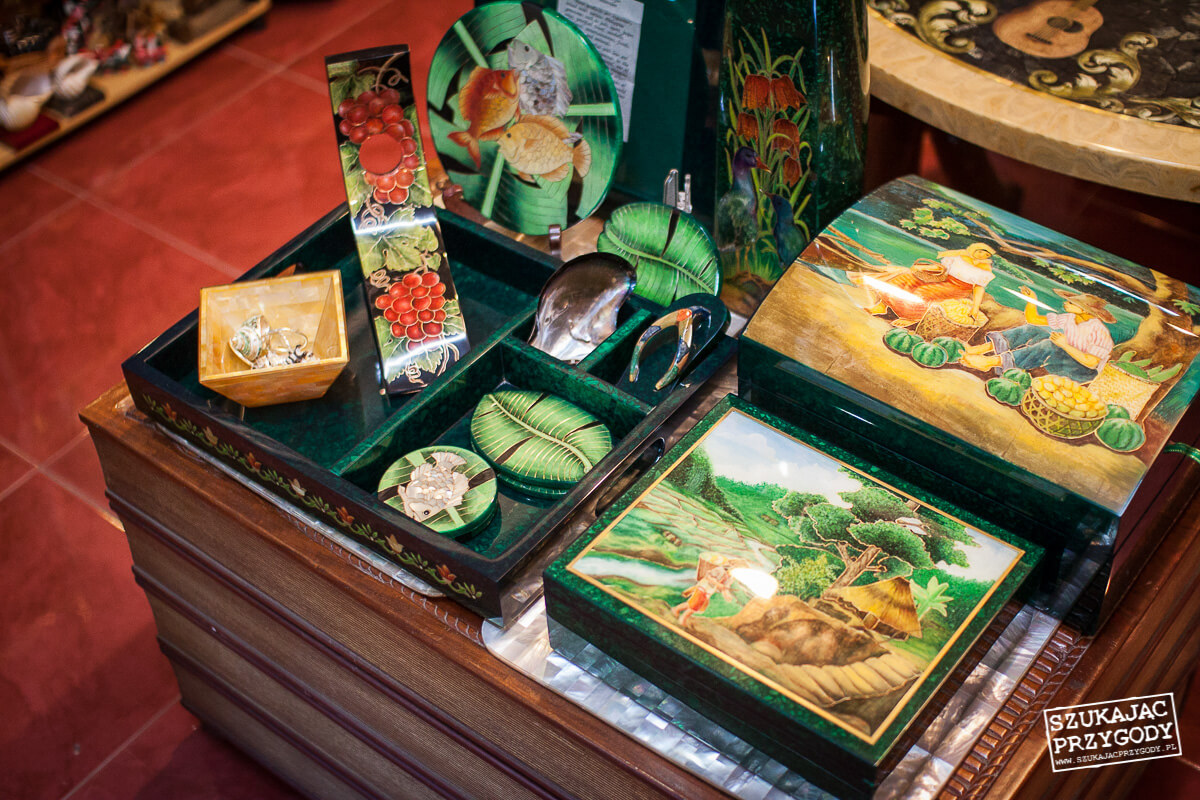 How all of that is created?
Directly from the store we went to back room. I guess not so many are lucky enough to be invited there. I was, probably thanks to my connections 😉 I made few pictures and was explained the whole process of gemstones working. I learnt all the way: from the moment stones are delivered to the factory till final polishing.
Great experience I will not forget for a long time. I quickly understood why these products couldn't be cheap and the prices, which initially shocked me, are really fair. So much workload and knowledge, precision and focus at work you cannot see very often and it has to be rewarded accordingly. If only you are on Negros Island, make sure you will go to Bacong to see these incredible items and buy at least one of them.