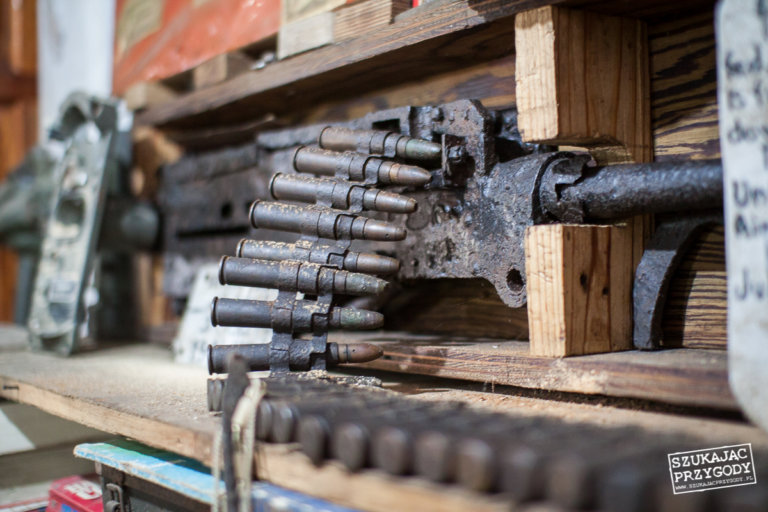 World War II is the subject of conversations with local people from time to time. Many of discussions and their conclusions stop on treasures found after being buried by Japanese soldiers.
First time I heard about this during my motorbike trip around Negros Island few months ago.
Being a guest in my dear friend's family house, I heard from his father story about Japanese "investors" building Bacalot airport. In general no Filipinos were allowed to approach the construction site and each day several trucks full of something were leaving the place going no one knows where. To this day nobody knows what Japanese were exporting and what they wanted to hide from locals.
I also heard that somewhere in the mountains, where we actually were, people all the time discover interesting  "this or that", which don't allow to forget about warfare during WW II.
Well… for me this kind of findings could be an excellent complement to all "I'm looking for adventures" activities. That is why I felt about this like a kid is feeling about the new toy! I carefully listened to the stories my friend's father shared and I did promise to come back one day so we could go to look for the treasures together!
Sometimes I could participate in conversations about WW II on Siquijor, too, however people here were not able to say anything special about historical facts related to the war. Like nothing significant happened on this island. One information appeared each time though – there is a man living on Negros, who created private museum there and has huge collection of items from wartime and this collection is really worth seeing.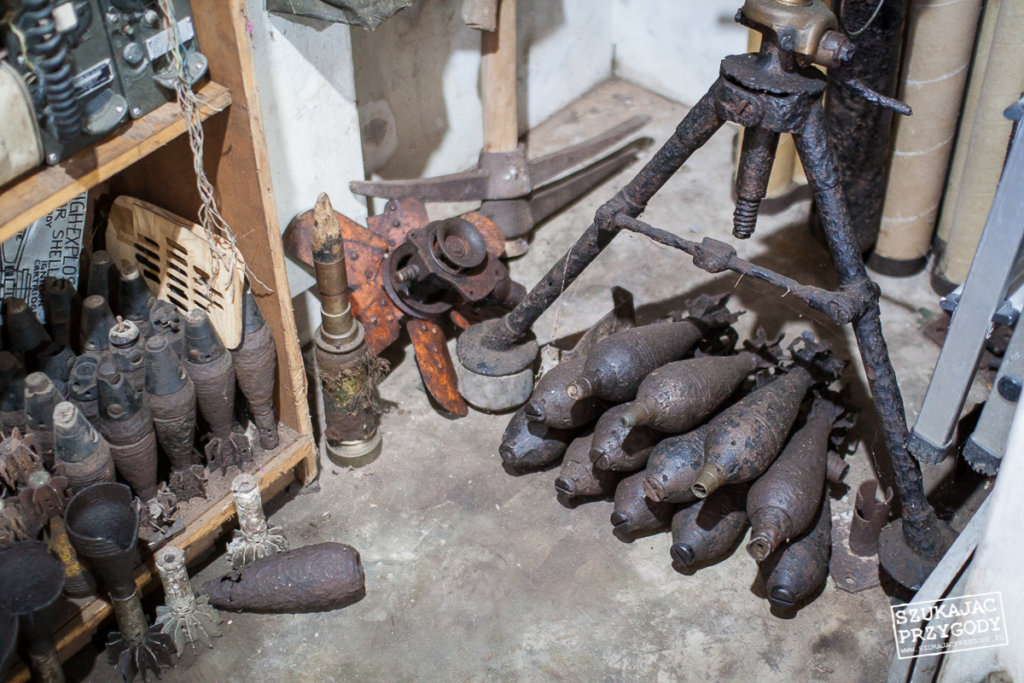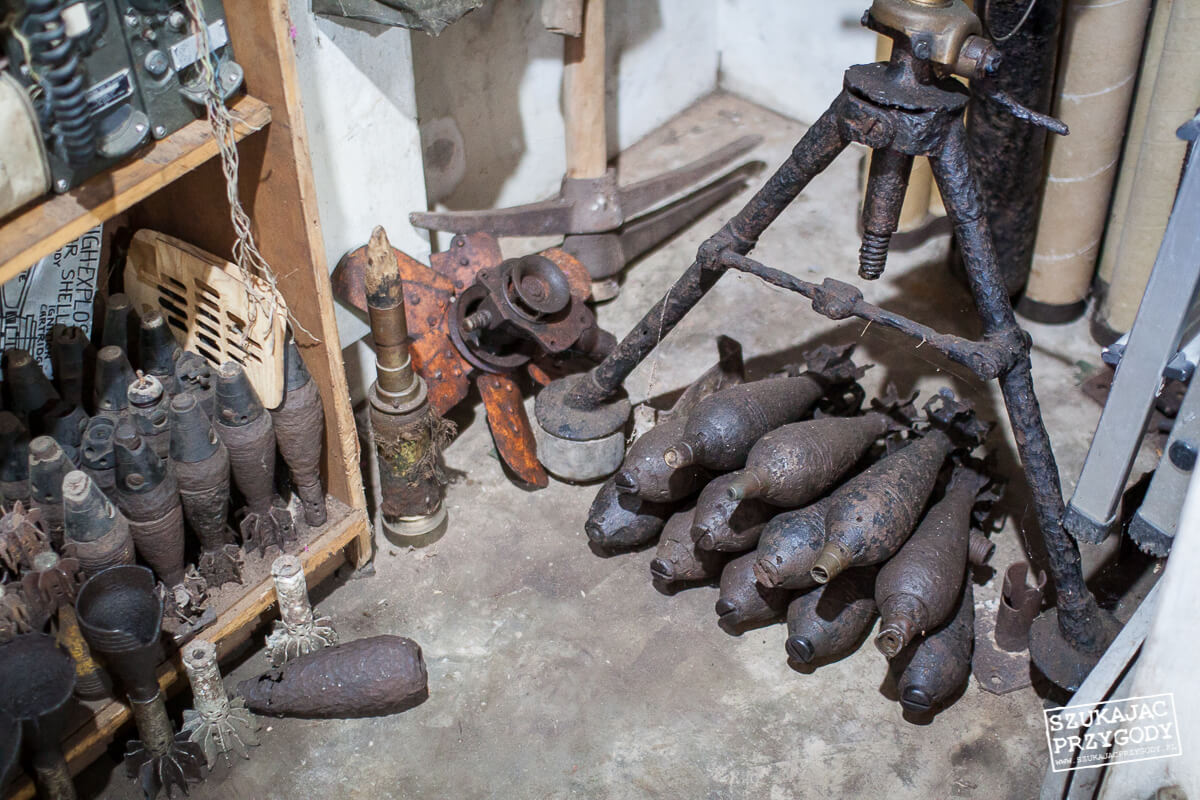 I tried to visit this place few times but either weather or lack of time didn't allow carrying out the plans. Until yesterday.
The Museum is located in Valencia, 30 minutes motorbike ride from Dumaguete city. Few of my girlfriend's family members live there and we were invited to celebrate first birthday anniversary of Christin's nephew. Just after she said we were suppose to come, I told her I just have to see that Museum and we need to stop there on the way.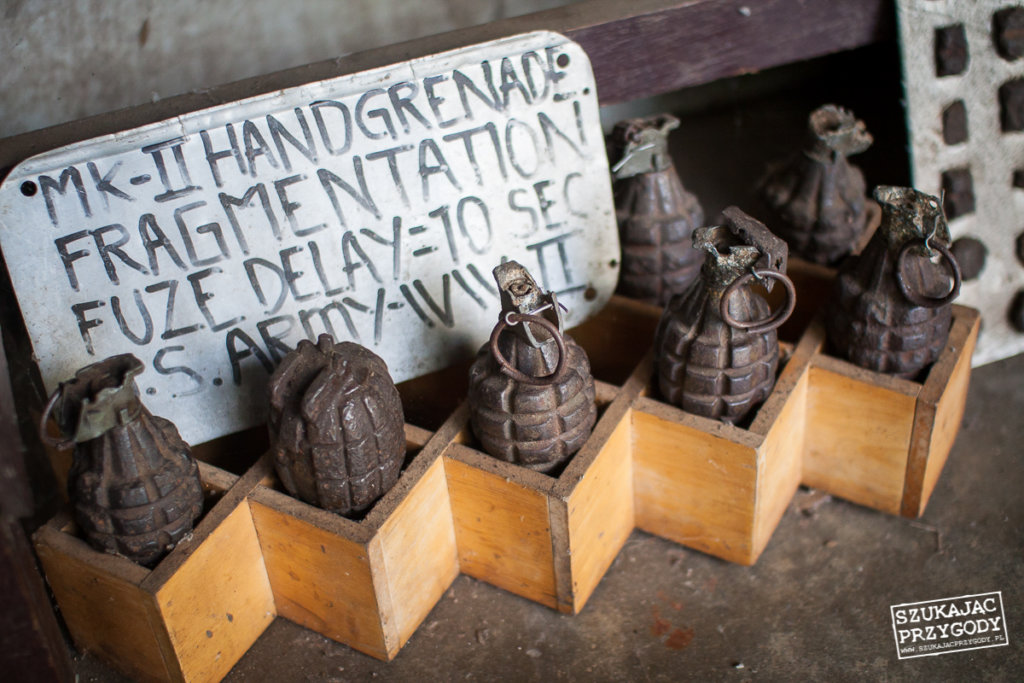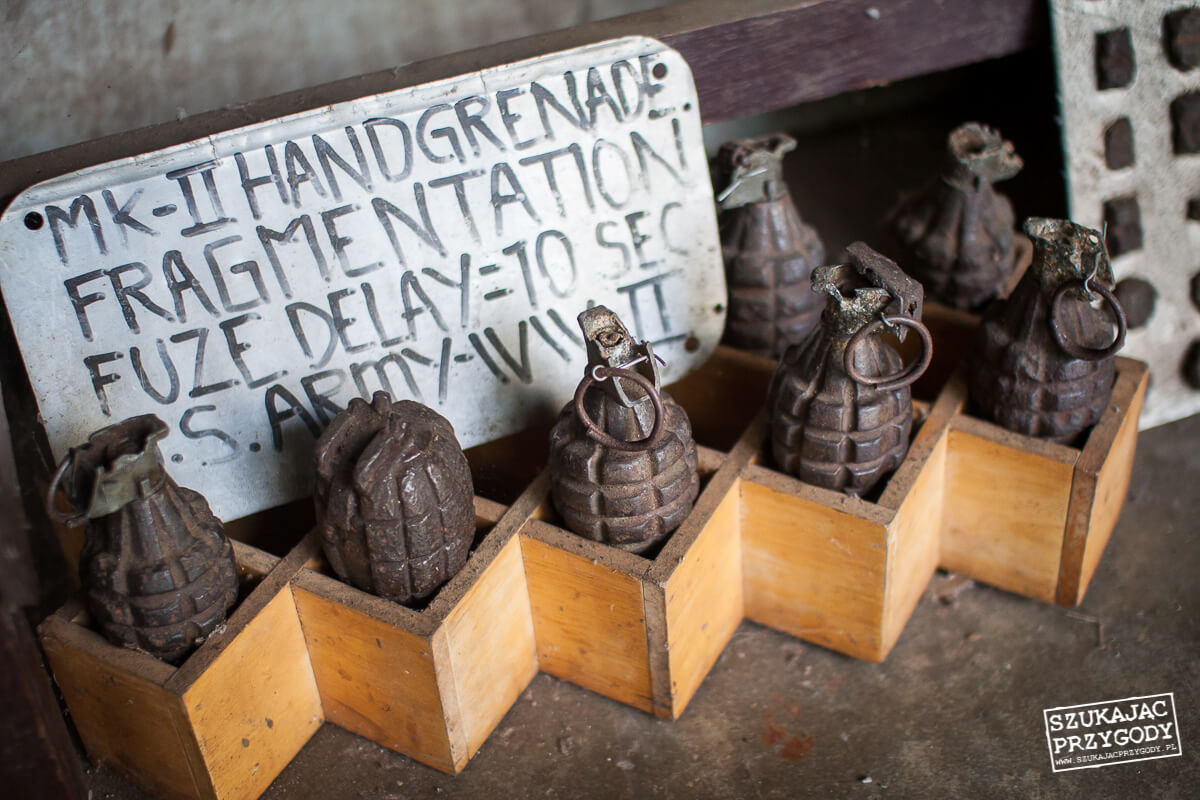 Valencia, Negros – Second World War Museum
The Museum itself is not advertised well. It is located by the main road, but you may not notice a small sign directing you to private property. I wouldn't notice that if not my beloved, sitting at the back seat of the motorbike and observing the road.  We followed the sign, feeling like we entered the private house. At the very beginning I spotted old Jeep clearly during renewal process. There were also two huge garages filled with showcases and old ammunition. My first thought was if the owner really collected all these items himself.  There were mass of things starting from uniforms to the smallest bullets, canteens and also first aid sets from he time of the war. Everything beautifully separated: Japanese Army, US Army, other soldiers who took part in WW II hostilities etc.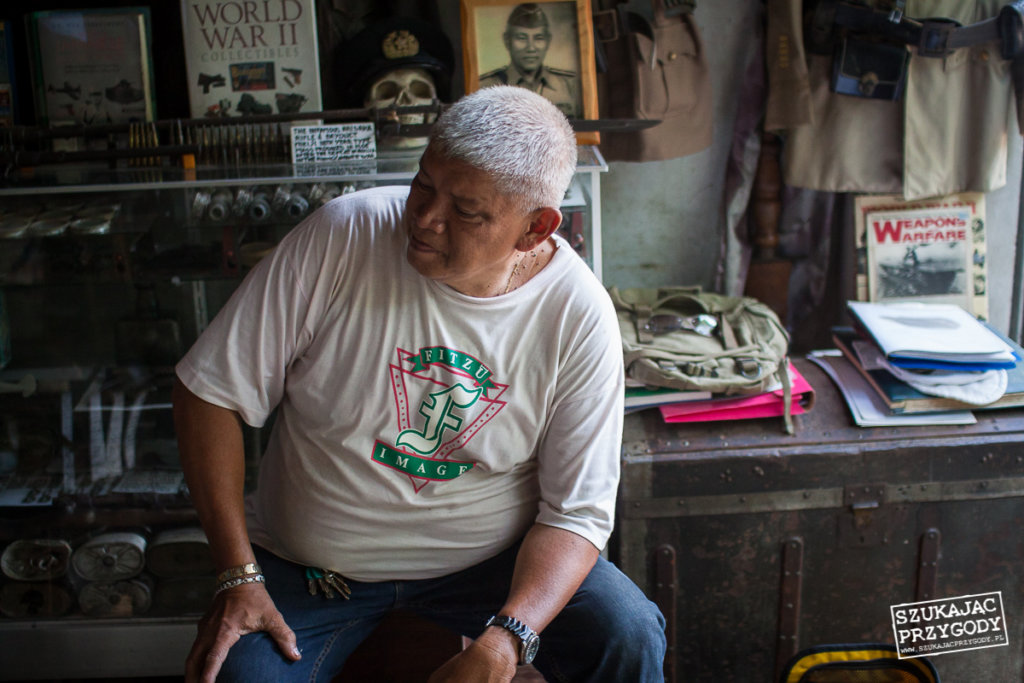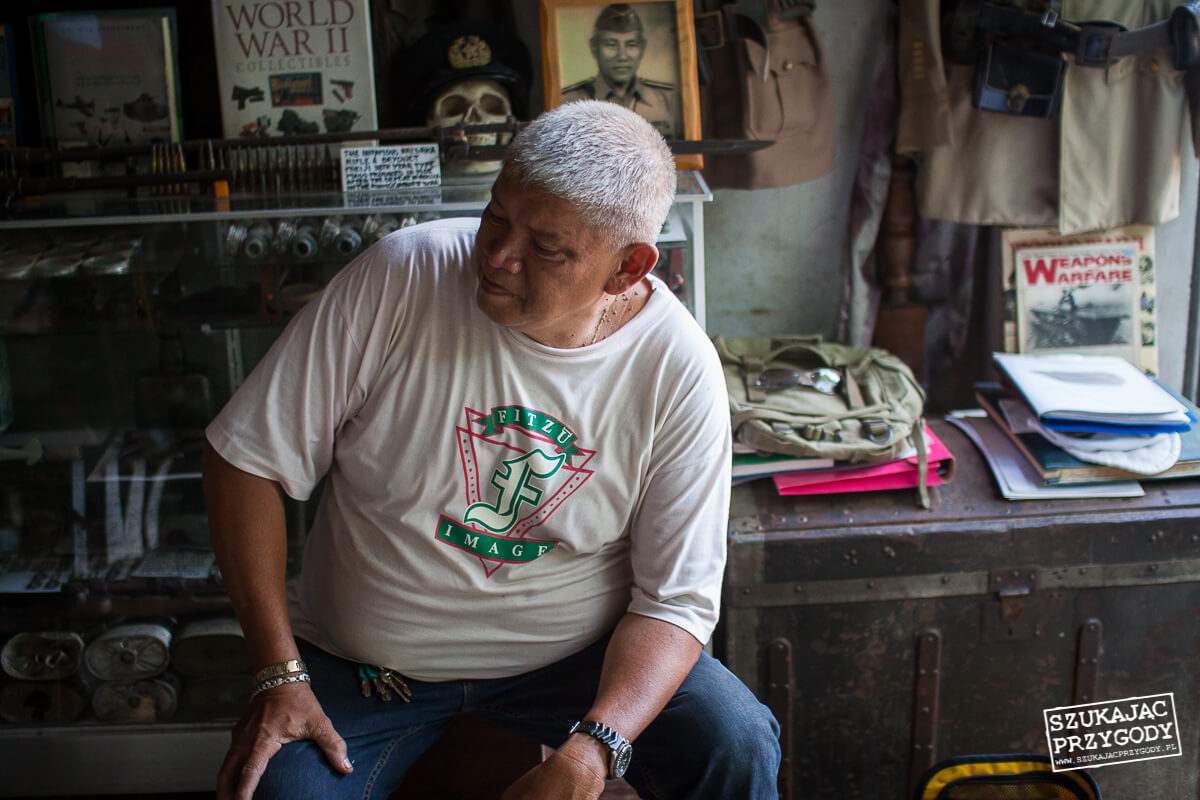 We spent some time waiting for anybody but no one appeared. After we started to call, few minutes later we heard someone waking up and leaving a bed in the room upstairs. It is just Philippines – the Museum owner had afternoon nap and we interrupted him brutallyJ Good for us – he was not angry. He was rather curious what we were doing in that place. I introduced myself, told him I lived in Siquijor and heard about his impressive collection many times and that's why we came. Well, it seemed it was nothing extraordinary to him. Asked which country I was from and when I answered his question he thought for a moment. When I was about to say Poland is in the centre of Europe and we experienced WW II very much, he said: "You know, during World War Second Warsaw was destroyed the most. The next heavily destroyed city was our Manila".  I was stunned. Seriously, I didn't know what to say. I was sure he didn't care where Poland was and it turned out he knew and he also knew such historical facts… I don't know if he was right about Manila's destruction, I just didn't read much how the war proceeded in the Philippines. I simply realized it was me there who was suppose to listen to about war facts. So, I closed my mouth and spend next hour admiring collection and listening to the stories the guy shared with me. I learnt only 4 km away from this place was the place where Japanese soldiers defended immense terrain and the hill. The owner of the Museum, as teenager, started collecting different leavings from that area.  Today his collection includes not only items he found himself, but also lots of maps and post-war findings donated by other people who wanted to support Museum development.
I was really impressed about his knowledge and local people attitude. Also, that all the items in the Museum were found on one island only – Negros Oriental.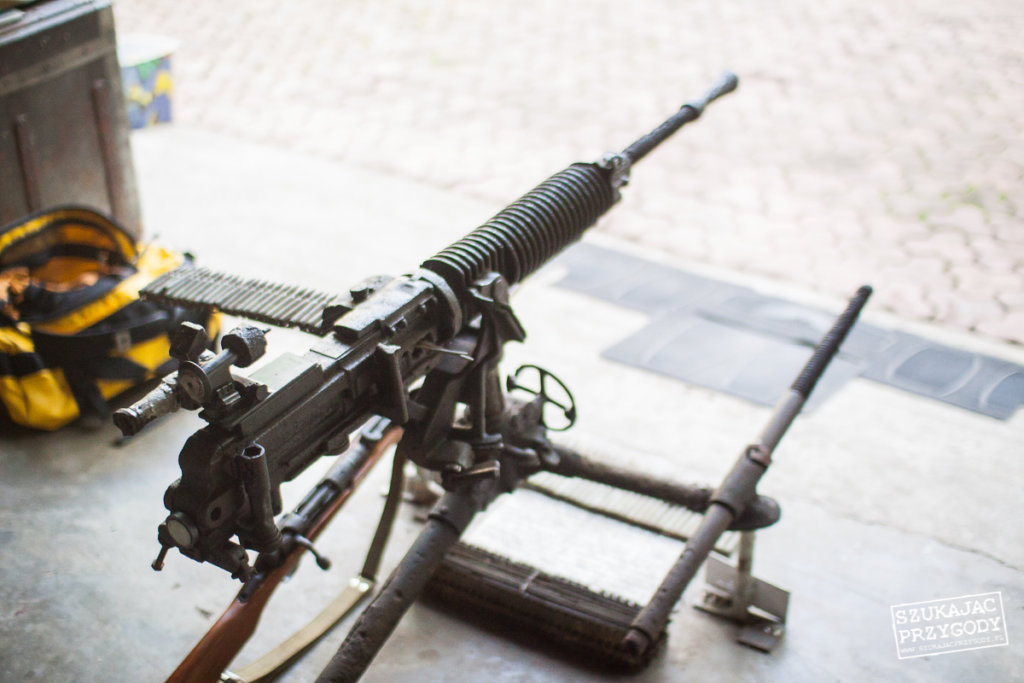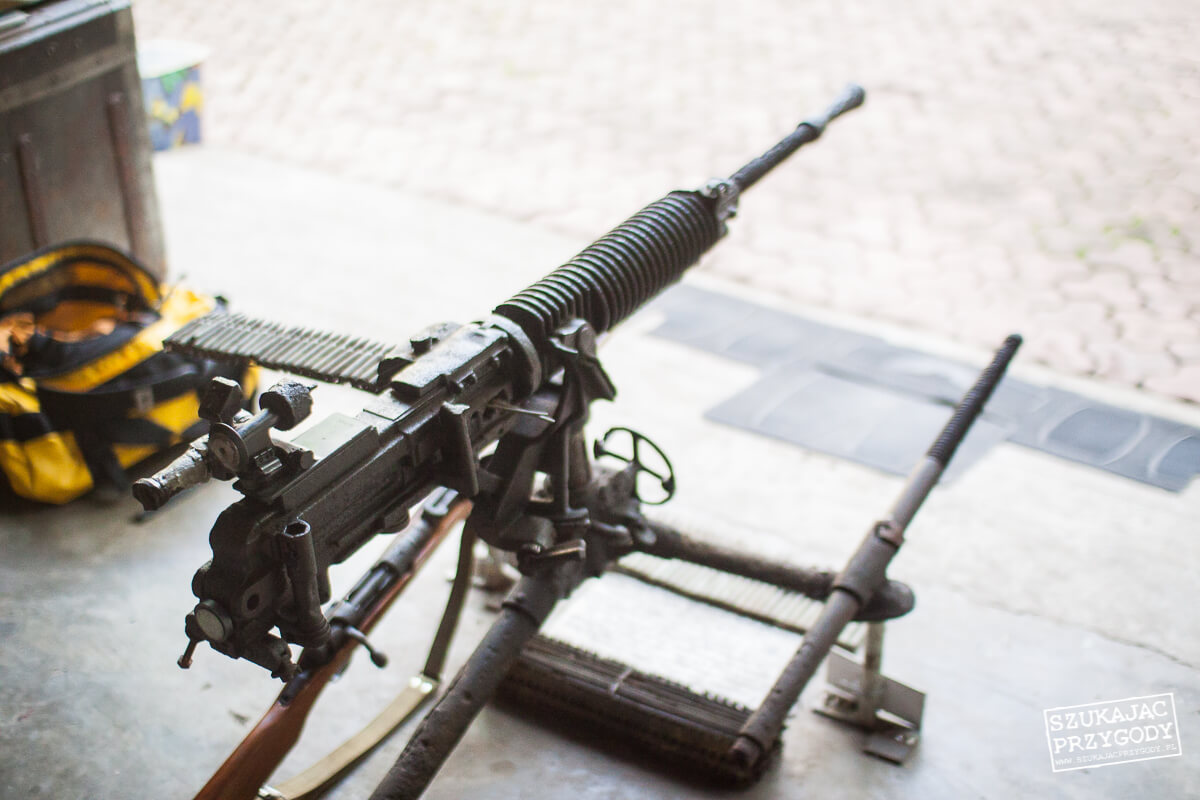 There were few surprises during the visit, too. I could untwist several mortal shells! There are many boxes with mortal shells in the Museum and the guy was able to explain how they worked, in which way Japanese soldiers handled them to ensure they were most effective and also he explained how to recognize if missiles were ever fired.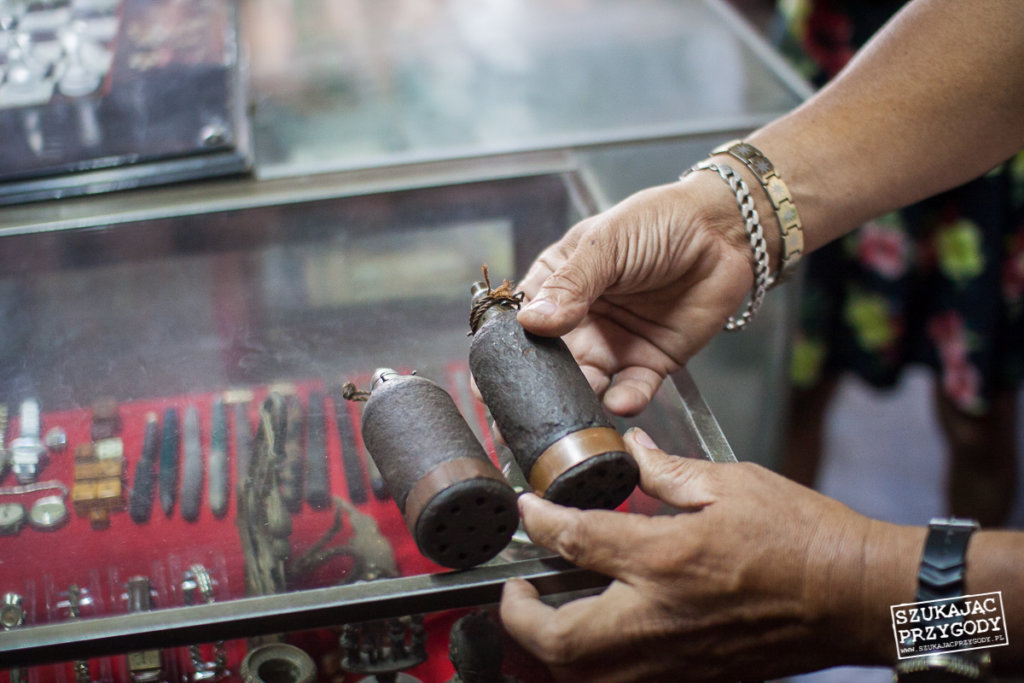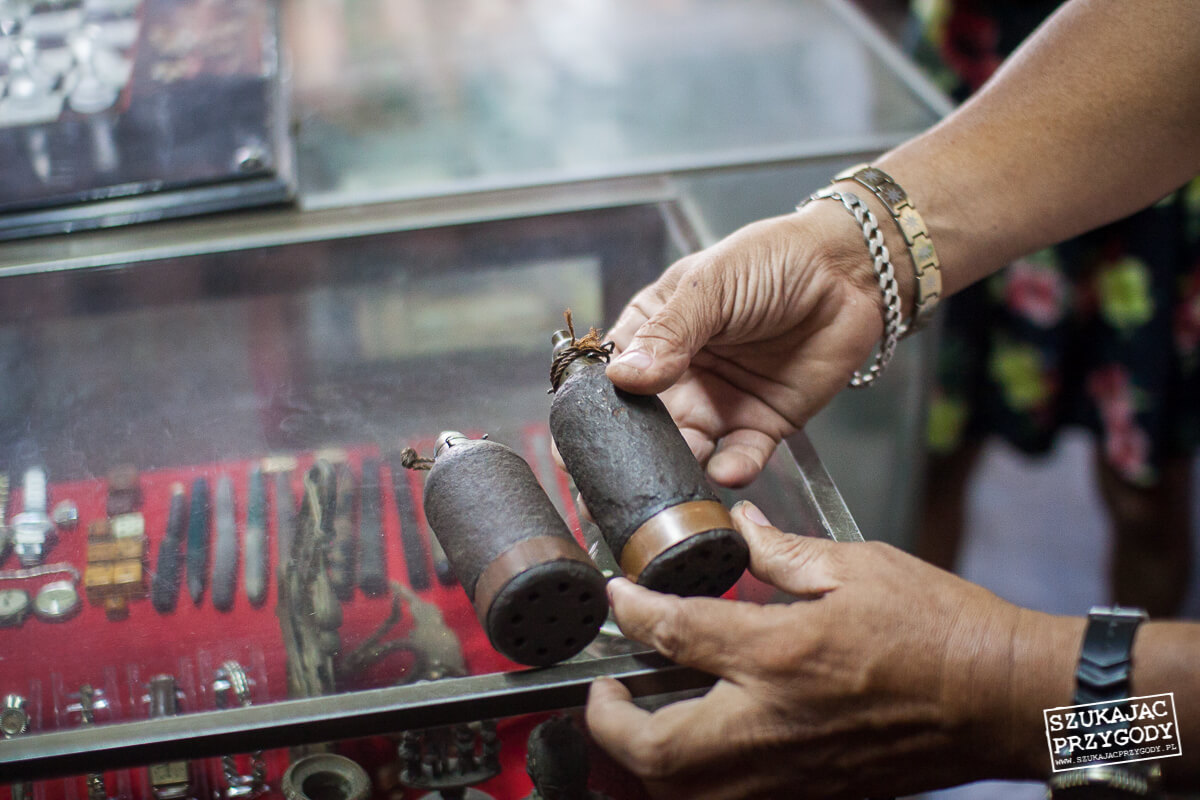 At the end of the visit I made a joke, I had to walk around the hills nearby one day with metal detector to be able to find some treasures. Museum's owner only smiled and said: "There are so many missiles and other post-war stuff left here, that you should be extremely unlucky not to find anything. You don't even need that metal detector, man".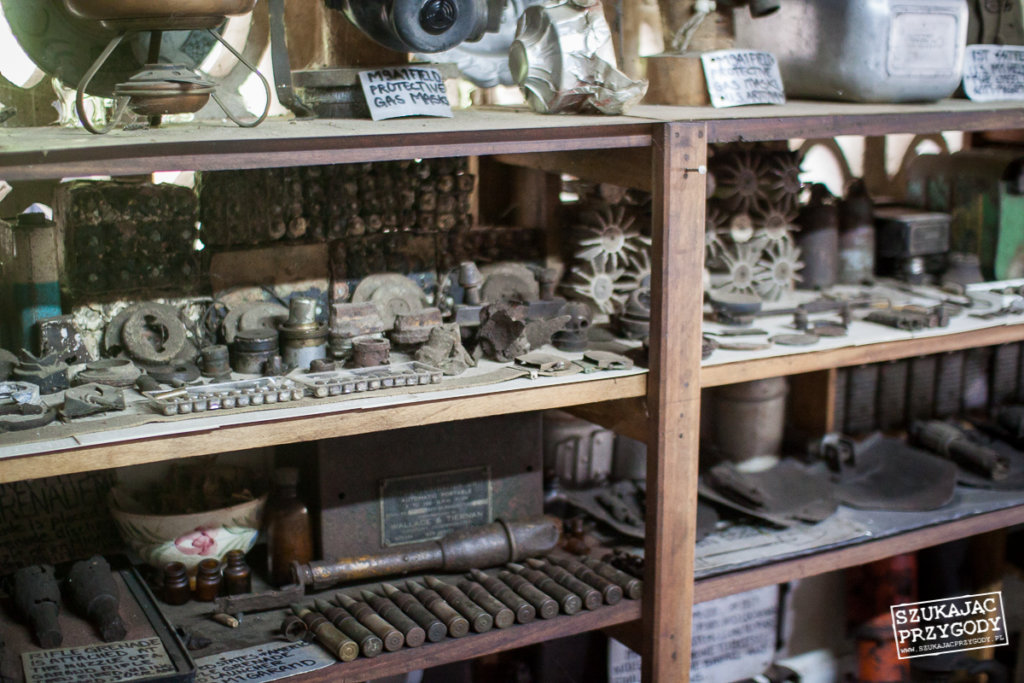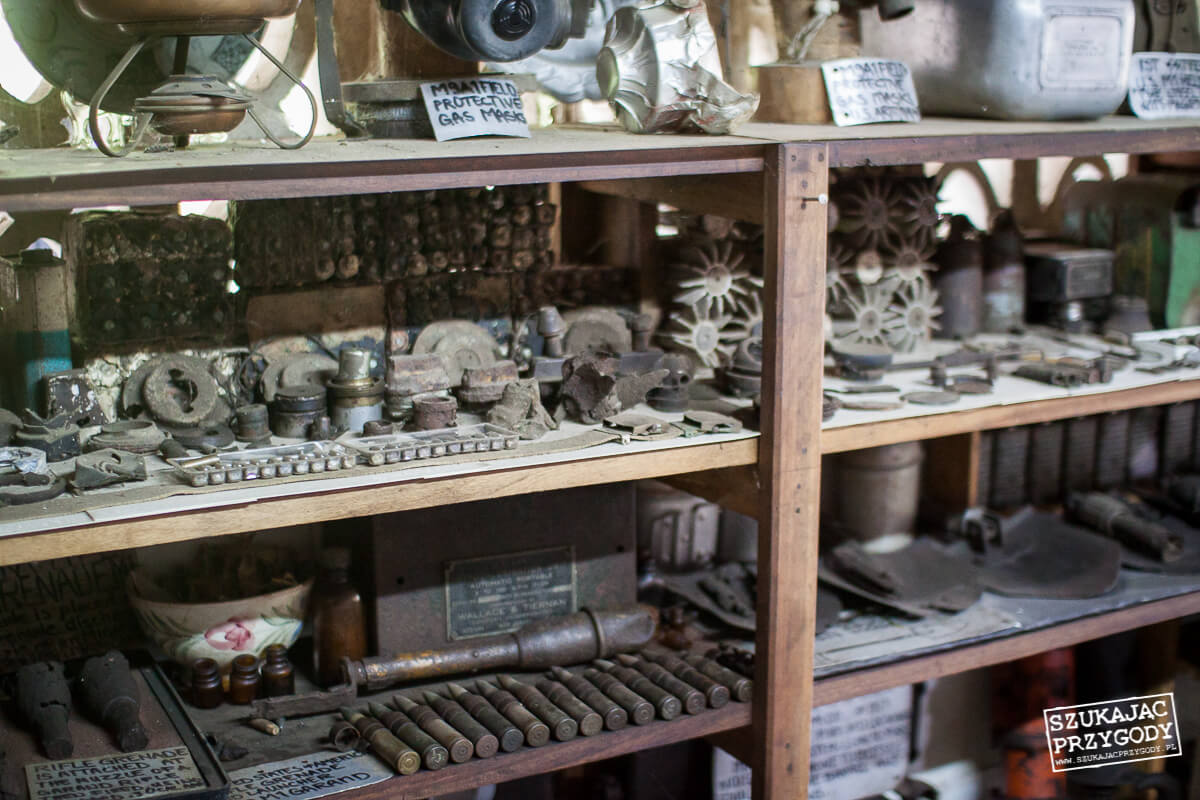 Well… I know where to look for adventures next, where I go and what kind of equipment I will take with me.