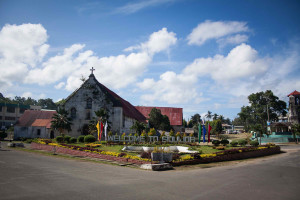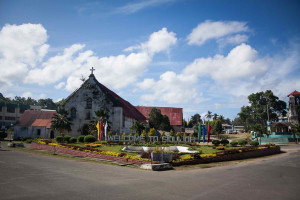 Siquijor
Siquijor Island is located in the southern Visayas region of the Philippines nine degrees north of the equator. The island is 340 km2 roughly half the size of Singapore and the size of Isle of Wight in the UK.  The population is just under 100,000 people which are mainly scattered in village and a couple of the smaller towns which are about than 15,000 – 20,000 inhabitants (Siquijor, Lazi, Larena).  The climate is a balmy 25 to 34 degrees all year but surprisingly dry as compared to other equatorial locations like Bali and Singapore. The dry season is September  to June.  The vegetation is semi-jungle but the infrastructure is surprisingly good with a perimeter 72km road equivalent to any road in Europe or North America and the 500km + secondary roads passable in a car and amazingly well suited to recreational mountain biking.
Everywhere in Siquijor you will greeted with a warm smile and is known nationally and by foreigners as a safe island; proud of its status as the lowest crime rate province in the Philippines.  Getting to Siquijor is currently by ferry only from Dumagete (roughly 8 trips per day varying from 30 mins  to 90 mins depending on the vessel). A new airport is under construction and scheduled for completion in Mid 2016.
Places to see
For such a small island Siquijor has surprisingly varied activities on offer from seriously technical caving (45 mins in tight spaces which open up into large caverns with stalagmites and stalactites) to diving equal to anything in the world and of course sandy white beaches for relaxation. Nationally Siquijor is famous for the natural healers; believers come thousands of miles to seek remedies for ailments and sicknesses. Everyone in Siquijor believes in the mystical properties that some of the elders possess and the island is commonly referred to as the 'Mystical Island' for good reason.
If you are a biker Siquijor will not disappoint with a very smooth perimeter road for road biking and challenging roads inland tracks / roads that reach as high as 600m at Bandilaan hill for mountain biking. Nearby are the famous whale sharks at Oslob and the volcanic lakes at Dumaguete (walking trails). Dumguete 'the city of gentle people' (200,000) is a university town and is the jumping off point for Siquijor.