Some time ago I visited Mindano Island. Well, not the whole one, only small part of it, on the north, being precise Dipolog city and its closest area. Simply that was not touristy travel but more family one. My girlfriend was invited for her best friend's wedding, so we went together and it gave me the opportunity to observe few interesting things, which I wanted to share with all of you.
How to get to Dipolog
My adventure started on Siquijor island. It is very close to Mindanao, but there is no direct connection from here. I had to take ferry to Dumaguete and catch 6am ferry next day to Dapitan, the only big port in that region of Mindanao island we were heading to. Ferry tickets were not very expensive, the most expensive cost, I think, 350 pesos. There are also few ferry companies operating on that route, so you can choose and take one of the few ferries leaving during the day.
Time spent on the ferry was 4 hours only. We were picked up in Dapitan and spent next 30 minutes travelling by tricycle to final destination – Dipolog.
Is that safe place?
Despite the fact Dipolog is one of the places on Mindanao island, perceived as dangerous one, it is very safe. I knew it, however all the time I was a bit worried because of these information we often read about crimes and kidnapping white tourists for ransom. That's why just after I left ferry I observed everything around very carefully. We checked-in in the hotel and the woman working there said "Don't be afraid of anything, please. It is safe place". I think I might look like scared, or, maybe that was one of the way people try to mitigate black PR of Mindanao island…
Next two days we walked around Dipolog back and forth and the most significant observation was that all local people looked at me acutely. In one of the restaurants the waitress explained that locals do not have many occasions to meet white people and they are simply curious and fascinated. For me that curiosity was a bit strange – they were just looking at me, without any emotions, completely different than it is on other islands.
Counting tourist game
We had two days for ourselves before wedding, so we tried to see the most interesting places the city had to offer. It was Christin who noticed and laughed I was the only Westerner on the streets and we started the game "Find the tourist" with really simple rules: one tourist, one point. We had fun for the next two days, however it was not so easy to spot them like it is on Siquijor or in Dumaguete, where you can meet 20 people in one hour. In Dipolog, after two days, final result was 6-7. I lost, only because Christin counted me, just after we started the game, pointing me and saying: "you are my number one"!
What is worth seeing in Dipolog?
Before we came I didn't have much time to read about any tourist attractions in Dipolog. I only checked Trip Advisor information and learnt there is interesting museum: "ZAMBOANGA DEL NORTE MUSEUM". Looked good and just after hotel check-in I asked receptionist how to get there. She looked at me surprised, her eyes we really big and then she answered with smile on her face she had no idea whether such museum really existed in the city. We asked few more people in the hotel and the answer was always the same. I wondered if it wasn't my mistake and maybe I read about different island but Google Maps helped to localize the museum, which was located… 300 meters from the hotel we stayed in!
But that's not the end of the story. We didn't' go there directly. First we visited nice restaurant to have good meal and then, with full bellies, start exploring the city.
So we followed the plan. After we eat I started Google navigation and we got to the museum, which was not there anymore. We only found the building under renovation and four guards around. What a disappointment! Fortunately one of the guards informed us museum was moved to another place, and three others didn't even know what they were watching, and that it was museum building. Well, not everybody has to know such things…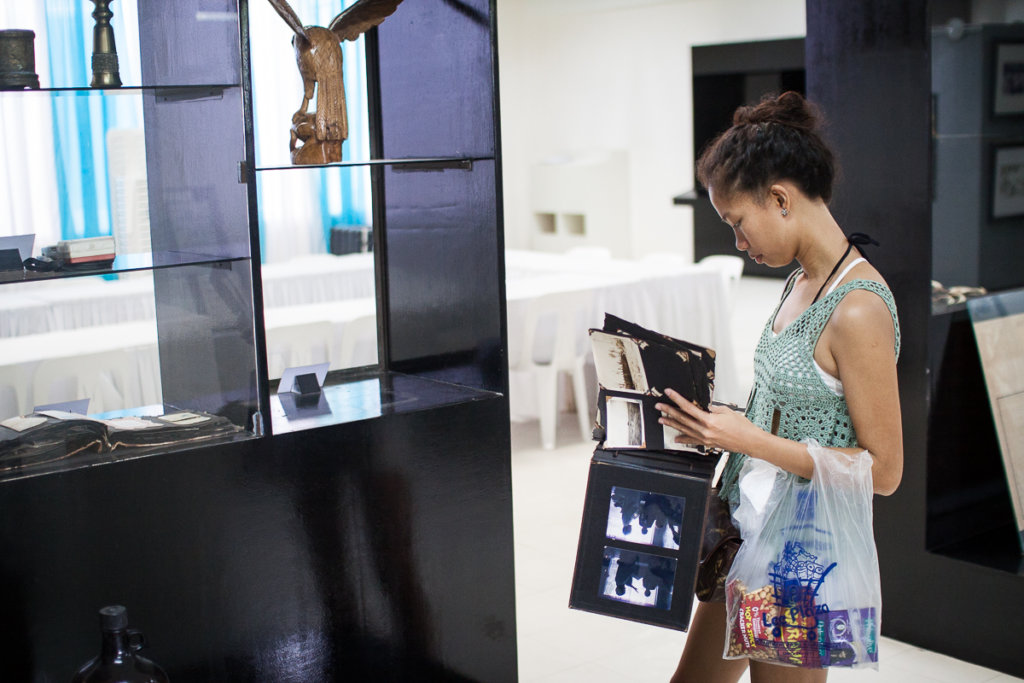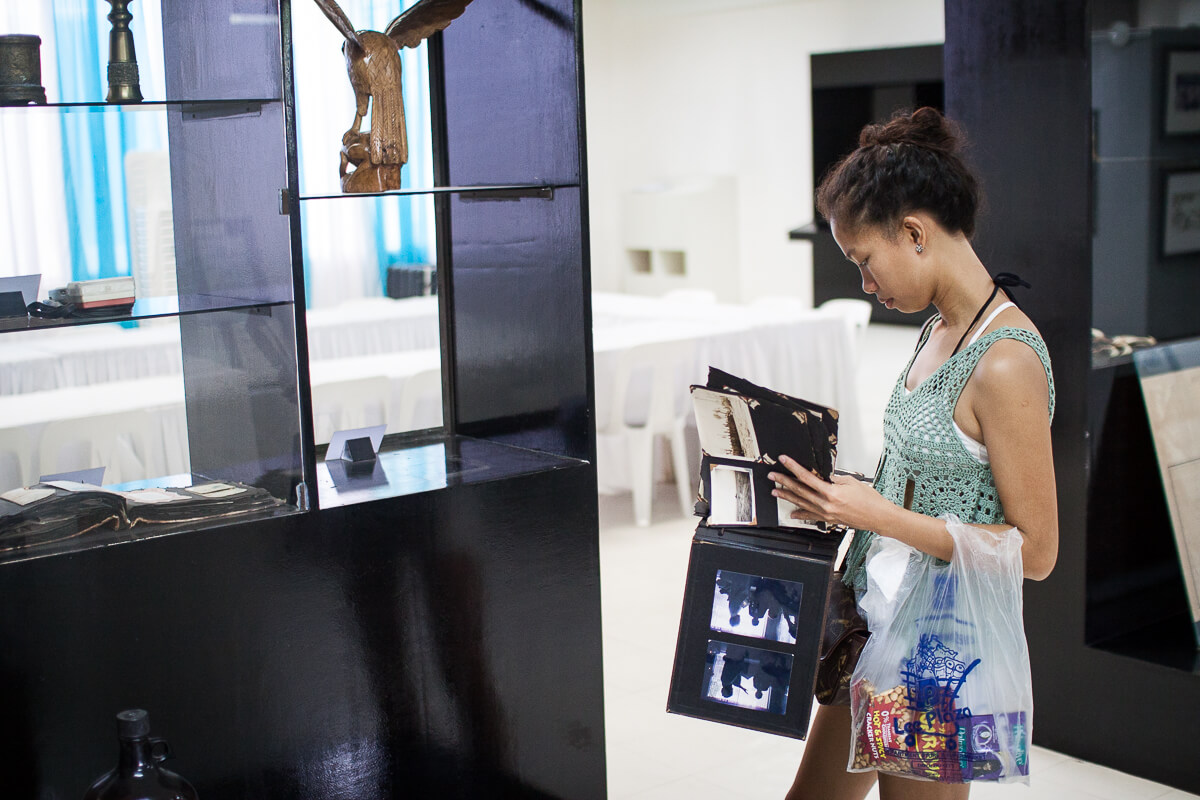 Anyway, we didn't give up and went to look for the new museum location, which took us next two hours. Only, because nobody was able to explain where it was, which way to choose. We asked dozens of people and only few of them were at least aware they had such museum in the city. And only one person knew the location. Finally we got it. I tell you one thing – all of that were worth the effort! The museum is not so big: three rooms fulfilled with beautiful regional art exhibits and one additional room with local artists' artworks. Museum guide was really happy to welcome us; I guess he didn't see many visitors there, especially foreign tourists. He didn't speak English but I was very lucky to have Christin with me who translated everything from Bisaya to English.
Don't miss sardines!
Last but not least I think it is worth to mention here about something you have to taste in the city. Dipolog is famous from its special product: Spanish Style Sardines in oil. They are available in every souvenir shop and in every restaurant and are simply delicious! It can be one of the best souvenirs from the city, because you can find different kind of packaging, ideal for gift. Price for big glass jar about 100 pesos (8 PLN).