How picturesquake place that is!
That is perfect spot for everyone looking for wild beaches. There are others, really wild ones on the island, but Kagusuan Beach can be easily named like that.
It is a public beach with small buildings and few picnic tables left a bit destroyed after someone or maybe government wanted to develop the beach and haven't finished finally. These do not spoil the overall impression though. Once you get there expect meeting friendly locals having picnic or simply enjoying their time. During weekends mainly.
However beautiful rock formations present on the whole beach ensure intimacy for everyone. And honestly speaking it is empty most of the time.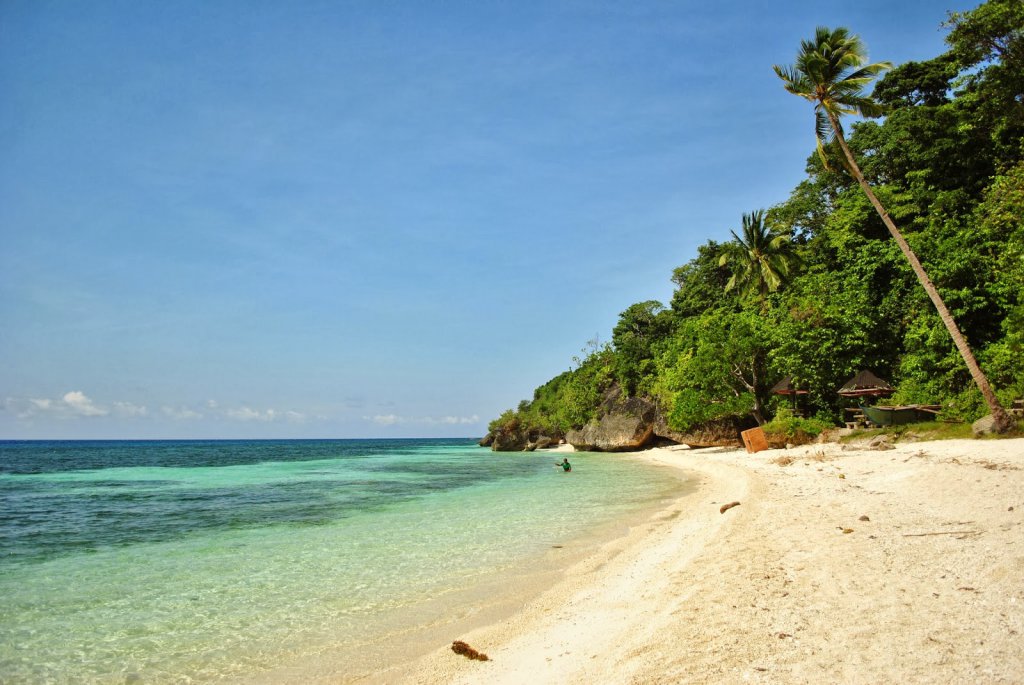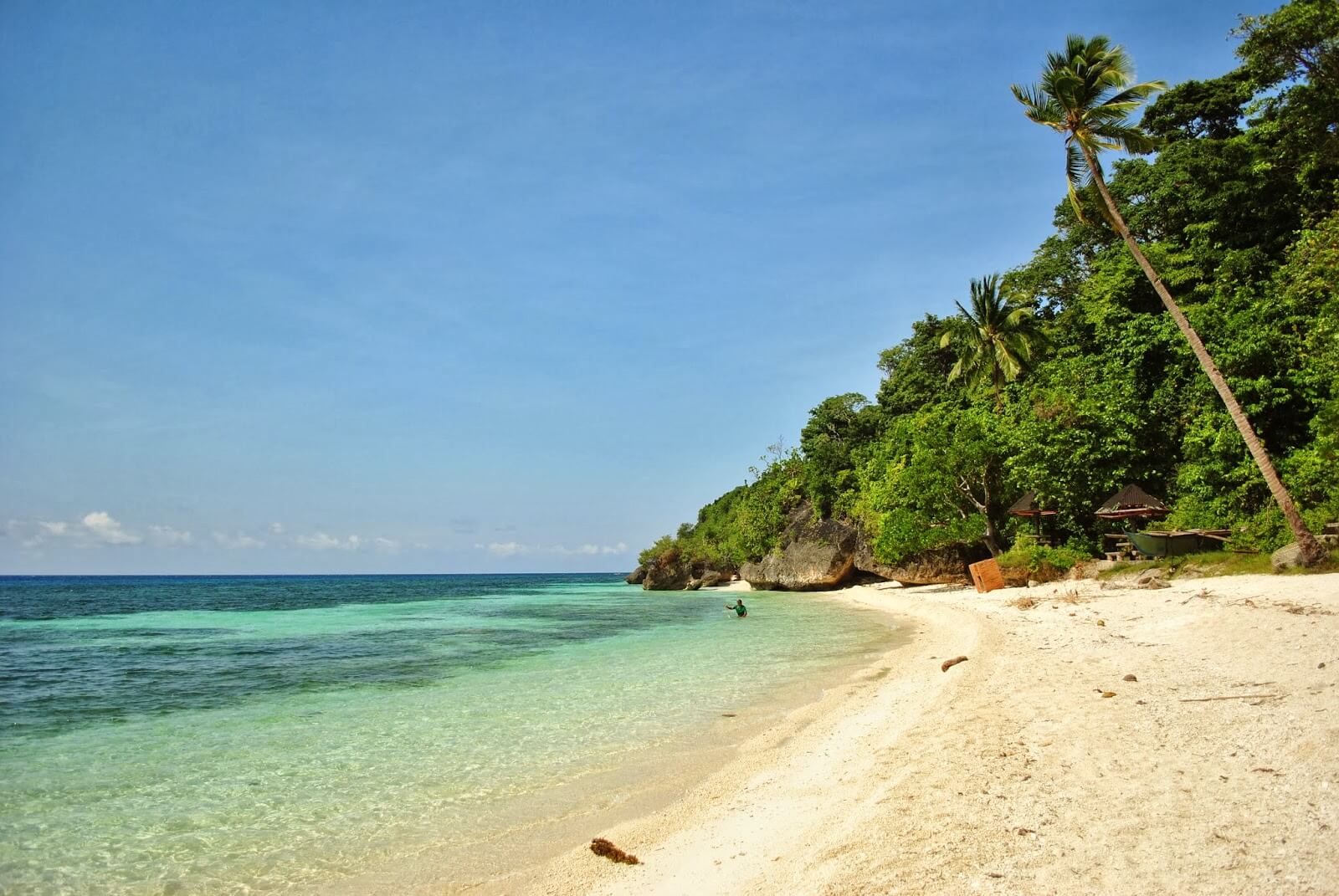 Kagusuan Beach is not so easy to find and requires leaving the highway and taking local road after you pass Lazi (or before Lazi if you are going from Maria). That is good though, because there are not so many tourist and it is never crowded.
Few kilometres by the local road, then short drive through semi-concrete pavement in the forest and you reach a parking space. Next, there are about hundred concrete stairs down the cliff and you reach that peaceful place with beautiful white shoreline and green-blue, crystal water.
Once you park your motorbike the guard will provide you with the instructions to take care about your belongings, as that is a public place and different people may be too much interested in your things left unattended.
Kagusuan seawater is perfect for swimming and relaxing. There are not so many corals and reef life to observe, however still possible, so take your snorkelling equipment if you can.
Kagusuan Beach is far from everything, also local shops and it might be a good idea to bring drinking water and some food because that's pretty sure you want to spend more time on he beach as the tranquility of the place will keep you there for a while. That is simply perfect place for camping and definitely one of those you should visit while exploring Siquijor island.
Remember only to behave differently than some other visitors and take empty plastic buttes and bags back with you, instead of leaving them in this hidden paradise.