In the centre of Siquijor island you can find Cantabon Cave which is not only famous among tourists visiting the island, but is probably one of the most beautiful and adventurous caves in the Philippines. What makes this place really special is the fact it is still not very well developed and you can feel there as part of the nature instead of part of tourist business.
Cantabon Cave is relatively easy to get with any map, so if only you rent a scooter, you can reach that place easily. Also every single tricycle driver knows that place very well and brings you there from all the places on the island.
What to expect about the visit?
First of all you need to start from entrance fee and guide fee. That is not possible to visit Cantabon Cave without authorised guide. There is fixed price for guide working time, same for 1 to 3 people, so if you want to save some money it is better to come with a company and share costs.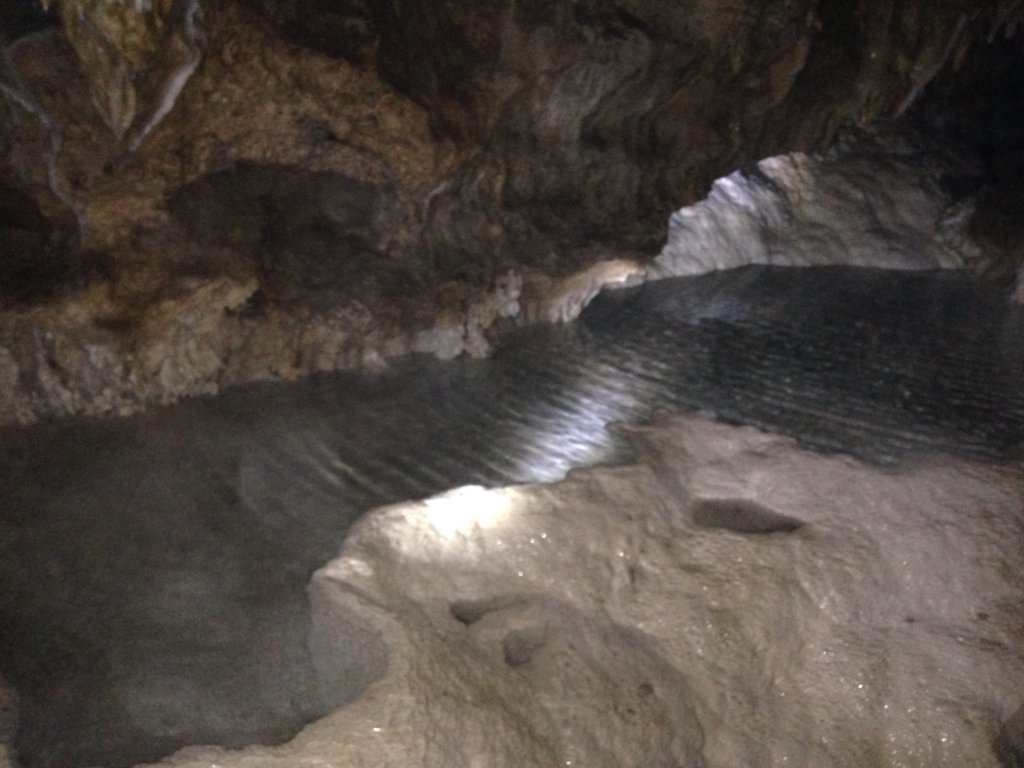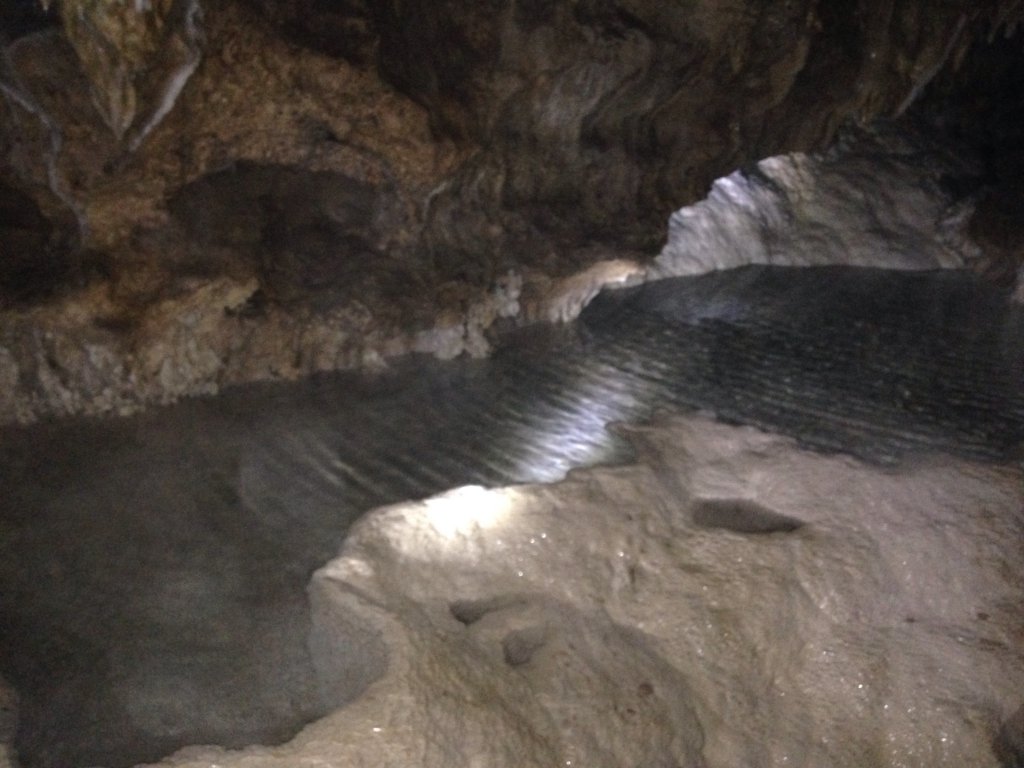 Entrance fee ensures obligatory helmet and necessary torch however it is you who should take care about proper shoes and clothing. Remember – safety first!
There is also a locker where you can leave unnecessary items, but if you want to take your camera with you its is better to have a waterproof one.
Cave visit may take up to 3 hours and requires bending, crawling, flexing and being ready to get wet and dirty.
Scary? Well, it may seem to be not easy or comfy, but in fact it is easy and experience is just breathtaking, worth all the efforts. The white rocks, columns, stalactites and stalagmites, which reflect in the water, will leave you best memories from this place. Every few meters of the exploring you will get eye-catching pictures and you easily forget that you are spending lots of time with your feet in the water.
There is natural mini swimming pool, shower bell as well as natural and drinking water dipping from the rocks. All of that makes Cantabon Cave a perfect place to come during dry and hot season.
Cantabon Cave may get more wet during rainy season, as the level of water increases significantly reaching mid-chest level in some places. Some days it may not be possible to enter the cave unless you do not care and do not afraid of water. Just find a local guide who will take you there and that's all.
Despite the weather or season, Cantabon Cave is "must-see" spot on the island and if you do not have enough time it is better to skip one or two beaches, get to this place in the mountains and enjoy the natural, underground beauty.