So, it happened! I am certified Open Water Diver. To give you more understanding of how long way I had to go to get this certificate I invite you to read "Freediving in The Philippines" article first.
After all problems and efforts with equalizing I experienced, I could only wait for my firs diving classes. I have chosen IAC (International Aquanautic Club) because the most popular PADI is not what I prefer by nature. Also PADI prices were not convincing and relatively high so it wouldn't be clever to overpaid, especially my plans are more ambitious and I don't want to end up with basic course.
How all of that begun?
There are at least 10 good dive centres on Siquijor island, however I have chosen Siquijor Divers. By purpose. This dive centre was opened recently and is managed by my good friend Jan. I know Jan and the way he develops his business from the first day he came to Siquijor. I supported him from the very beginning, designed and created diving centre webpage and over time it became obvious I attach my diving future with this place and that guy. Furthermore, independent visitors ranked Siquijor Divers centre as the best one on the island. Not only because the place is new and created with original design, but also because of the instructors and general vibe, which allows to relax and enjoy scuba diving in full. Simply all fits perfectly.
My first diving lesson
It doesn't matter which training organisation we choose, diving basics are the same and the same physics rules apply. Everyone experienced the same at the very beginning of her/his diving adventure. So, after theoretical basics and studying manual I had my first diving lesson. It took place in a swimming pool due to bad weather condition and rough sea. I was concerned as it was going to be my first approach to professional diving ever. Fortunately it was short-time feeling. Once I understood buoyancy and equalizing rules I could only enjoy exercises. That was really productive day.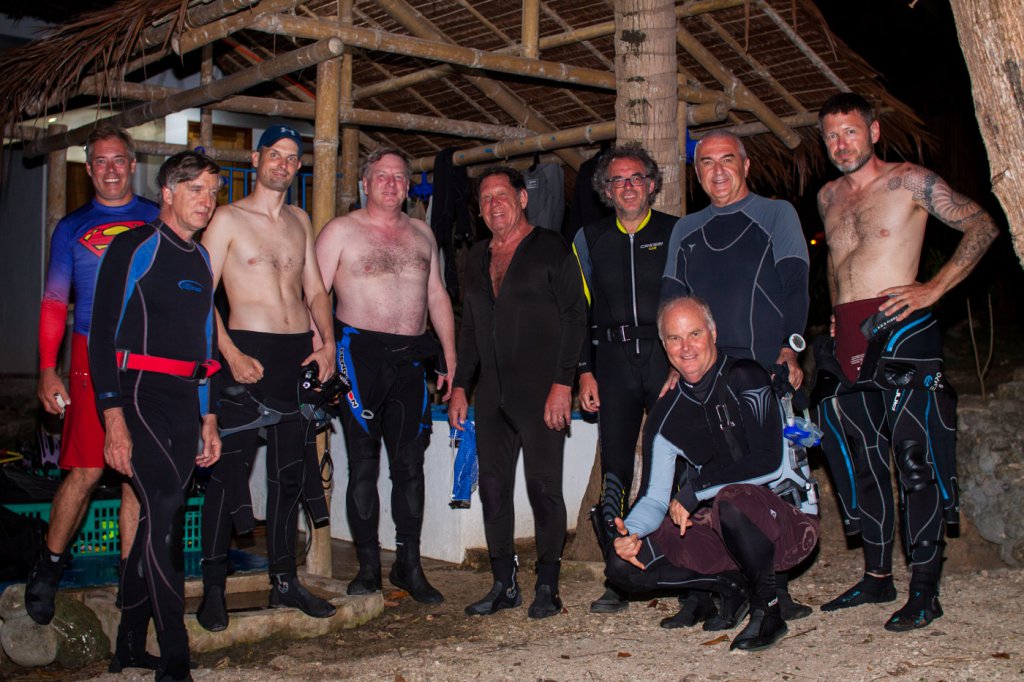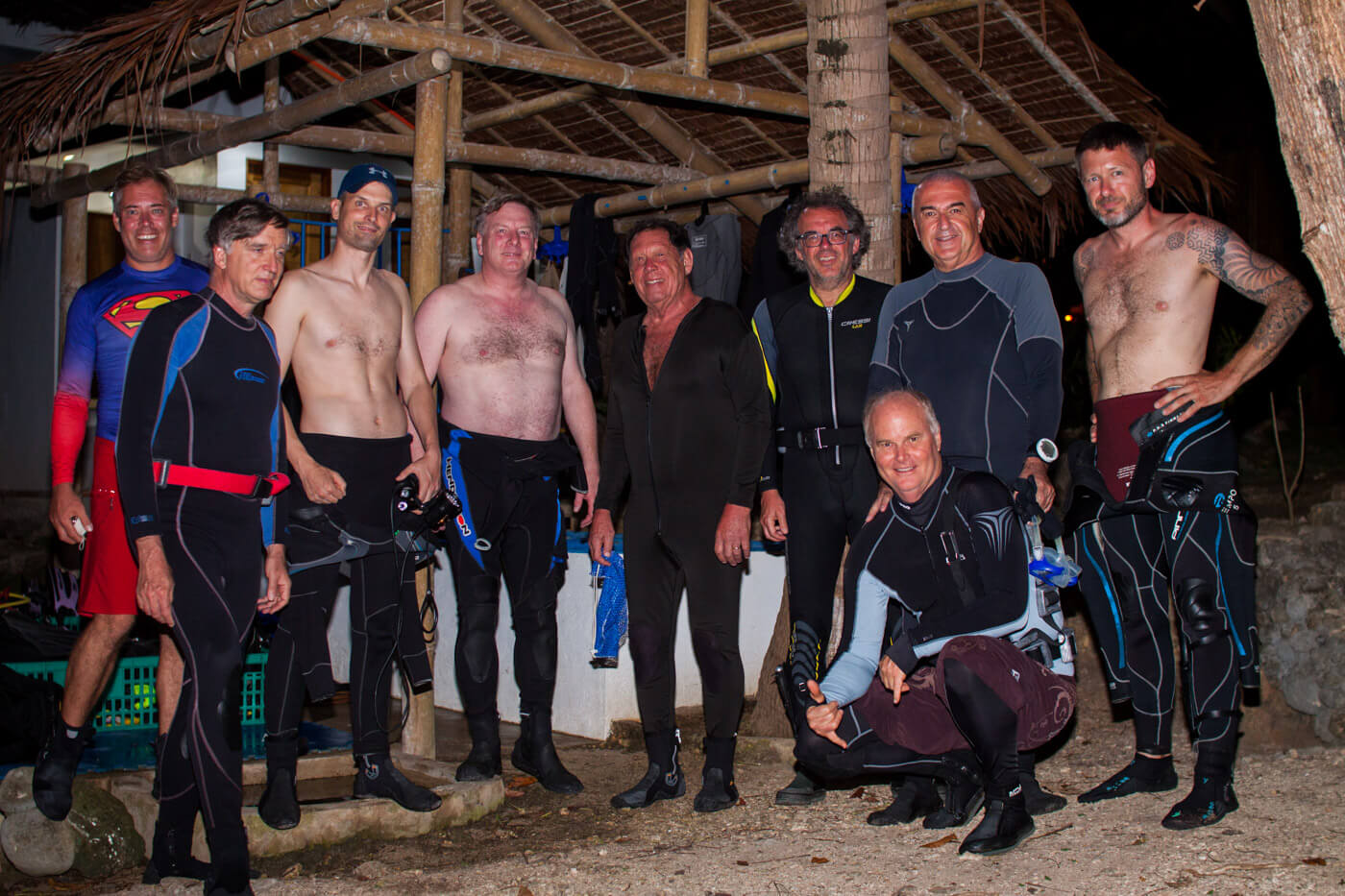 Most of you know I live in the Philippines over 3 years, so I was not in hurry and didn't worry I had to wait another few days for my second diving. The weather was still not good and I was supposed to dive in the sae that time. When it finally happened, it was pure pleasure. Of course before each dive there were series of obligatory exercises and only after them I could focus on what is the most pleasant in this activity – watching and admiring coral walls and reefs. 😊
Once I completed the course I had opportunity to scuba dive each day. Never expected it can give me so much satisfaction and pure relaxation. My friends, experienced scuba divers, used to say "Rafal, we know you. Once you start diving you simply fell in love". And yes, they were totally right. My experience is still not impressive, however I can recommend diving to anybody who plans visiting Philippines!
Siquijor island diving
I had a chance to visit most of the dive sites around the island so far and one I can say – they probably do not differ from other sites in the Philippines, except the fact Siquijor is not so commercial. Paliton Wall or even reef just by Siquijor Divers centre, are simply perfect spots to observe dozens of underwater creatures. And what is extremely important it is good to have professional divemaster who knows local reefs well and can take you to the most stunning places.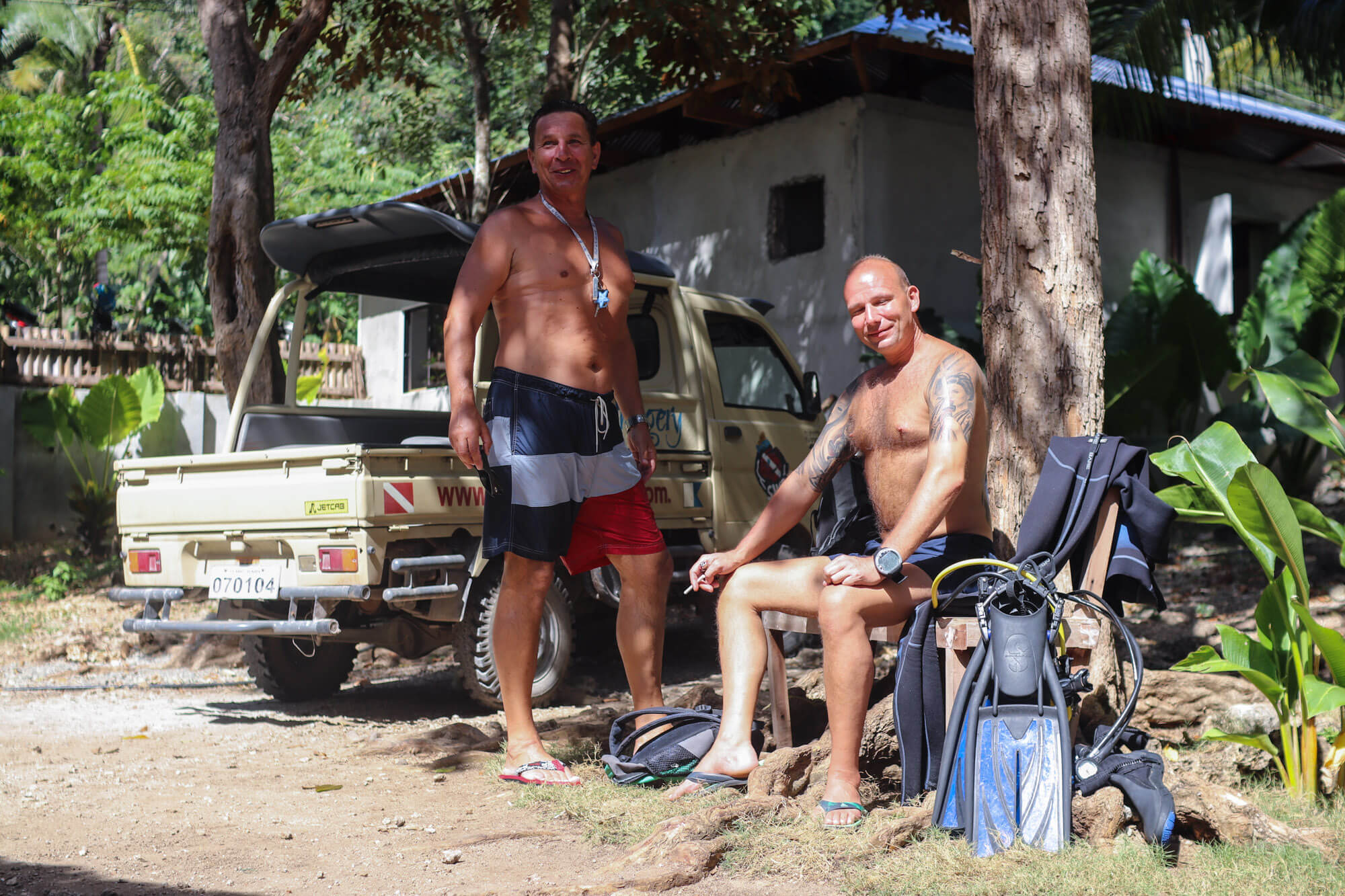 Apo Island diving
Apo island is located relatively close to Siquijor. It takes 1,5 hour by boat to get there. Apo is one of the most recognized diving destinations. It is very small island however about 1000 habitants live there. They do not have permanent electricity and use generators few hours per day only. Even though, there are thousands people visiting the island each year. Scuba divers and snorkelling amateurs are coming to explore local coral reefs and swim with beautiful, huge sea turtles. I was there few times before and once with Siquijor Divers, too. The dive centre offers one-day Apo island trip among its other diving trips and charge 1500 peso per person. Currently it is the best deal on the island.
Anybody who comes to Siquijor and plans few days here, should seriously consider this trip with Siquijor Divers. I do recommend it.
I can also recommend another dive centre, out of Siquijor. It is called GoDeep ( Diving Panglao ) and is located on Bohol. Krzysiek (Chris) who manages this centre demonstrates very professional approach to his work. I met him personally and now diving with GoDeep is on my bucket list. I want to go there soon to collect experiences and share all of them with you.
Are you looking for good diving sites in the Philippines?
Let's get in touch, I would be happy to hear from you.
My goal is to provide further support for Siquijor Diving centre and I will be happy to plan and organize your diving trip. If you want combine diving, snorkelling and exploring the island that is also possible. Additionally I can help to arrange accommodation according to your needs and budget.
I'm not taking any profits from this activity. This is only to support my friend, Jan. Feel free to contact me and I promise that under direct Jan's supervision your diving holidays will be outstanding.
Full pricing list and all relevant information you can find here: http://siquijordivers.com .
You can also contact me directly, using email address info@szukajacprzygody.pl
Cheers, Rafal